Leading Words : This year's autumn and winter skirts wear new trousers and wear a new wear method once staged, it has won the recognition of several big-name designers, including Chanel, LouisVuitton, Prada, GiambattistaValli, Marni, RobertoCavalli, etc., covers almost all first-line brands, they In their own collection, they have added a new profile of skirts and mix-up trousers. Come and learn a lesson.
Chanel, Louis Vuitton, Prada, Giambattista Valli, Marni, Roberto Cavalli, and so on cover almost all new brands in their own collections, including skirts and trousers. Today, we have a good analysis for you. The mix of skirts and trousers in the dress can wear a unique fashion sense this autumn and winter.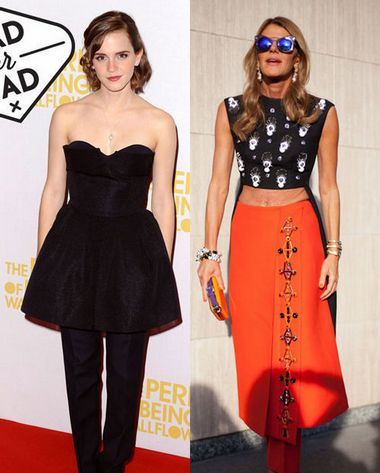 The first to try skirt mix pants, it is necessary to "Hermione" Emma and the devil Anna. Emma's fashion index in the past year was arrogantly high, and everyone was surprised by his appearance. Her black tube top dress mix and match the straight pants of the same color, modern and stylish, wearing the essence of minimalism in recent years. Anna's culottes bring a sense of futuristic technology.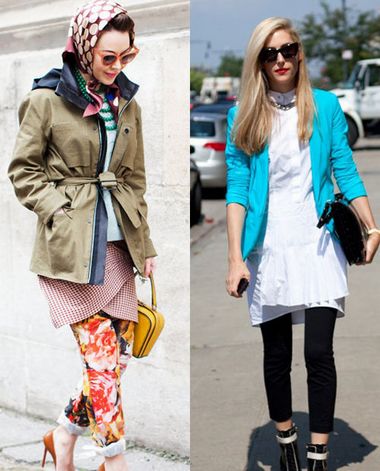 In fact, the skirt mix and match trousers is about the layering of wear, like the Russian celebrities to put together a variety of pattern printing put together, but do not feel cluttered, with the highest realm, the general us, or as the right tide In general, as few colors as possible, simple outlines are not easy to make mistakes.
This year, the brand of T-shirts and skirts with matching trousers is not a single one. This tells us that this trend is surging, and we cannot ignore it at will. Otherwise, we will be abandoned by the trend.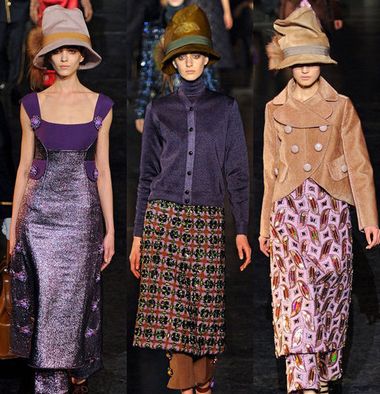 Louis Vuitton 2012 autumn and winter series is to take the gorgeous style of travel, the delicate gemstones are paved on the skirt, with the same color or similar color pants, to create aristocratic noble feeling.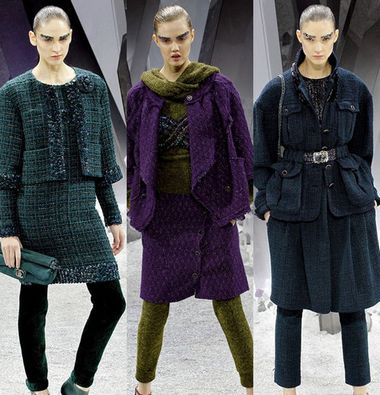 Chanel's autumn and winter Galeries Lafayette also matched his classic tweed suit with the tights of the style. Unlike the pants of the same color and texture, Lafayette used velvet, woolen or knitwear to create a multi-feeling trousers texture. The suit hits the level of conflict.
Function pager_path_getFullURL(currentPage, pageSize) { var seoPagerView = "true"; if (seoPagerView == "true") { var searchPagerView = "false"; var noPagePre = "false"; var pageExt = "/"; var param = " ";var fullURL = ""; fullURL += "/article/4adb72523aef8eab013b023515f701d0/"; if (searchPagerView == "false") { if (!(currentPage == 1 && pageExt == "/")) { if (noPagePre == "false") { fullURL += "p"; } fullURL += currentPage+pageExt; } }else{ var paramSign = (fullURL.indexOf("?") == -1) ? "?" : "& ";fullURL += paramSign+"page="+currentPage+param; } return fullURL; }else{//Normal paging path var param = ""; var path = "/article/4adb72523aef8eab013b023515f701d0/"; var paramSign = ""; If (param != null && param != "") { paramSign = (path.indexOf("?") == -1) ? "?" : "&" path += paramSign; path += param.replace( "&",""); } if (currentPage != 1) { paramSign = (path.indexOf("?") == -1) ? "?" : "&"; path += paramSign; path += "page="+currentPage; } if (pageSize) { paramSign = (path.indexOf("?") == -1) ? "?" : "&"; path += paramSign; path +="pageSize="+pageSize; } return path; } }
Previous 1 2 Next
Size is alittle smaller, we suggest you to buy one bigger size than size chart.Ergonomic design, three-dimensional drop protection fist shell, make you ride more safely

With function of screen touch, breathable,anti-slip,wearable,comfortable and fashionable

Tigers design, the use of high-strength two-wire reinforcement to extend the life of the gloves

Stretch finger sidewalls,shock-absorbing foam have a better protective effect

Combined with ergonomic design, the joint position to join the anti-collision protection plastic chapter effectively reduce the impact of impact
Racing Gloves,Motor Gloves,Motorcycle Gloves,Winter Motorcycle Gloves
Dongguan Caisi Industry CO.,LTD , http://www.ovimosports.com