"Jiu Zi apparel in the past two years to maintain annual growth of more than 50% last year, sales of 400 million yuan, profits and taxes 74.78 million yuan, 2009 to 2010, the focus of corporate system construction and brand building, the goal is to become a listed company." Nine Jiu Zi Zheng Anzheng, chairman of the Joint Stock Company, recently said at the annual economic situation analysis meeting of the Economic Development Zone.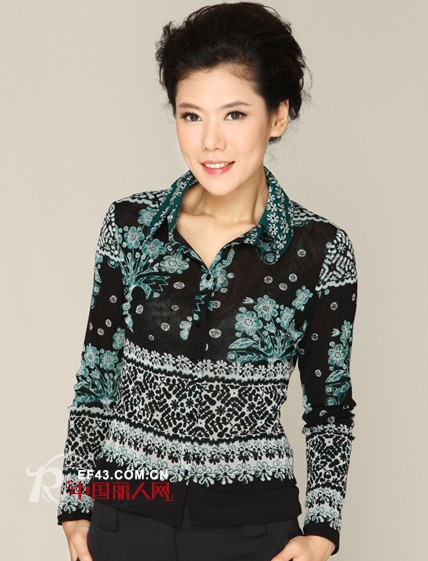 Zheng Anzheng said that many enterprises have a very weak infrastructure, so one of the focuses of Jiuzi is management and practicing internal knowledge. The investment in informationization of optical enterprises amounts to tens of millions of yuan. The other is brand building, learning from Louis Vuitton , Armani's brand operation in Italy.

At present, the company has nine positions, Yin Mo two women's brands , the third brand Les Poetry has also officially started. Nine years in the next few years is a multi-brand strategy. Already in Shanghai and Beijing opened the image shop Yin Mo brand positioning more personalized, is expected to open in 2010 the image shop 60; one is to complete the business listing counseling, apply for listing A shares of small plates, raise funds will be mainly used for sales channels Construction and brand building.

In 2000, Jiuzi, formerly engaged in the production of leather garments, moved into the new factory in Pipu Park. On the one hand, there was a downturn in leather garments at that time. On the other hand, the company considered how to make up for the off-season flaws in the leather and started producing garments while producing cloth and fashion. With the general business to make foreign trade to make up for the difference between the seasons, nine attitude that such practices only to feed the off-season workers, but can not really realize the corporate brand value. The company firmly took the road of domestic brands, "a lot of tuition fees paid." In 2002, Nine Positions experienced a strain on the capital supply chain and financial difficulties. The company tried to raise several million yuan, finally survived a storm. Recalling the particularly difficult day in that period, Zheng Anzheng said: "Shareholders are particularly united and the management is particularly united. The difficulties are just over.

2008 and 2009, the opportunity for rich companies, Jiuzi will further develop the franchisee and agents. Speaking of the growth of Nine Positions, Jiu Zi, vice president of Chen Ke Chuan said, "companies need two kinds of people, one is the research and development of design talent, how to make the best products; one is marketing talent, how to do business to the maximum. The two combined well, companies can become stronger and bigger. "

At present, Nine Pose in Shanghai's design team has 80 designers, each year to the market of the new 2000 models, the company R & D investment accounted for 10% of sales. Last February, Jiu Zi Fashion (Shanghai) Co., Ltd. and Donghua University Fashion Art and Design College signed a cooperation agreement to jointly set up Tung Wah - Jiu Zi off-campus teaching practice base. Many outstanding Tung Wah graduates have already entered Nine posture design team. Nine positions also with the famous Parisian Naili Rorty design firm to establish long-term strategic partnership.

"A designer, more than one year cost is 1000000 yuan.Enterprises not only to provide salaries, but also to let them look to the European exhibition site, but also to provide them with fabric design.Company and international brands, joint-venture brand of fabric business have A lot of cooperation. "Chen Ke Chuan said.

Jiu Zi transition fashion success to give up the production of leather garments. Companies in France Louvre, Beijing D-PARK Central Hall, Shanghai and other major cities for fashion "show", each "show" is a few hundred thousand dollars of input. In sales channels, nine positions have a lot of franchise stores, there are many direct sales outlets, sales terminals have five or six hundred. Wangfujing Department Store in Beijing, the New World in Shanghai, Xinjiekou in Nanjing, as well as Dashang Group opened in various stores, have nine posture figure. Chen Kechuan said he does not obscure the dream of international brands, want to open thousands of stores around the world. Even want to go fashion series product line development, looking for OEM factory into glasses, bags and other fields.
Categories by Purpose or Model
Baby Socks, Sports Socks, Men's Socks, Ladies Socks, Girls' Socks
JNY International Trade Co., Ltd , http://www.jny-socks.com