Take the wind ride the dragon to the wind, the golden snake tail to head. Accordance song old song, morale full of welcome spring. In 2012 Ren Long years approaching, 2013 Guixi snake is approaching the occasion, Guangzhou Guchuang Underwear Co., Ltd., fashion brand, Y8 ight in the past one year in the development and progress of criticism for the brand to help, and love this Brand of people from all walks of life and enterprises personally express my heartfelt thanks. On the dawn of the new year, I wish everyone a happy New Year, happy family, good health and good luck. Welcome a new spring, vibrant New Year Brocade; everyone development is absolutely good, smile all the best young and old!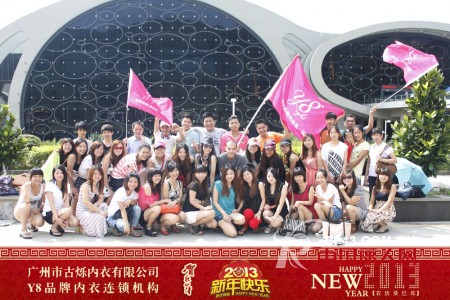 Guangzhou ancient flash lingerie Co., Ltd., fashion brand y8, was born in 05, started in 06, developed in 07, opened in 08, spread in 09, significant in 10, innovation in 11, bloom in 12. Terminal comprehensive upgrade, unique mode of innovation, planning unique, struggling, brand y8, complete at 13!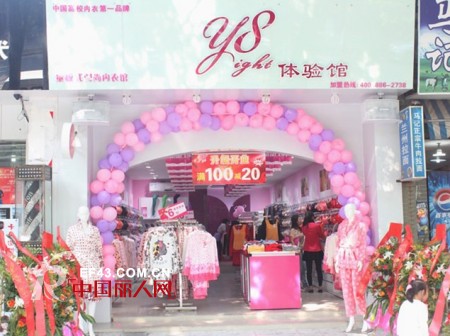 Glitter underwear Co., Ltd. Guangzhou is a design, production and marketing of women's underwear in one of the modern enterprise, "Y8ight" for the company's core brand. Professional for young women to provide trendy underwear, over the years has been adhering to the "parity, fashion, suitable" business philosophy, all staff and franchisees in the unremitting efforts, the brand products have been recognized and loved by the vast number of consumers. Y8 design ideas are based on the background of college girls, focusing on refining the core elements of contemporary college students pursuit of fashion as a guide to leading young women's fashion consumer benchmark. Y8 people with hard work, the spirit of perseverance, only five years time, quickly covering many colleges and universities in the country market, creating underwear in China's first brand.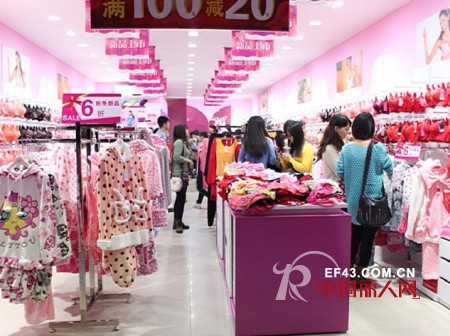 In 2011, the company complied with market trend, kept progressing and kept innovating. The first "discount fashion underwear Museum" marketing model, to create "parity, high quality, full category, fast fashion" brand characteristics, in a spirit of continuous improvement of the brand new journey!
As a modern underwear business, Y8 people firmly believe that "all love from the beginning." Underwear about the health of women's breasts, underwear sales should be "love" as the center. To carry products to love, service to feel love, love to exchange activities, to spread love is the Y8 brand's four major components. Y8 people aspire to become China's most popular lingerie service, for every woman to wear suitable underwear and fight for life. He Miao Jiao, general manager, is precisely a model of love that focuses on women's health. She was invited to host dozens of women's health talks and spread breast health.
Y8 is trying to create a business as a wealth-creating platform that provides entrepreneurs with the opportunity to provide consumers with benefits, provide suppliers with profits, and realize their dreams with employees. Look forward to working with more people of insight in the same journey, to share the joy of success brought by joined Y8!

The invention of the tweezers opened a new realm of beauty. These tweezers include eyebrows pliers, eyebrow clip, eyelash tweezers, eyelash curler, they are the tools used to trim their eyebrows and eyelashes, only differ in shape, is according to the degree of man's hand hard and carefully designed, while finishing their eyebrows and eyelashes, won't make your hands feel weakness. With beautiful eyebrows and eyelashes can let a person look handsome face, occupies an important position in the face. Eyelash tweezers, eyelash clip looks like some kind of medical surgical instruments, it is a kind of can make eyelash curved upward, that had mascara is the eyelashes look long, become warped makeup tools, cracks of circular arc form in conformity with the appearance of the eyelids. If the eyes are the window of the soul, then eyelash is the window curtains. If the eyes are the window of the soul, then eyelash is the window curtains. As our makeup consciousness and skill more and more high, eyelash to be an integral part of the face. Eyelash tweezers, Eyelash Curler from material to points: plastic materials and stainless steel material. Plastic material eyelash tweezers, eyelash clip light, easy to carry, but the strength of the clip eyelash slightly insufficient, suitable for travel and eyelashes itself is soft, like the people use natural roll degree. Stainless eyelash tweezers, eyelash curler, larger than the plastic with a clamp can make natural roll become warped eyelash, but not folding collection, suitable for hair hard, like people use eyelash obvious roll become warped. Eyebrows pliers, eyebrow clip have oblique mouth peace mouth two kinds of style, trim eyebrows clean, can even fine wool and hair clip. As long as the hands down clip end, gently let go or pressure can easily trim eyebrows. A special antibacterial treatment, precision grinding.Elastic ametabolic, easy to use, does not hurt the skin. Handle with non-slip design, Can operate with ease. Eyebrows pliers, eyebrow clip press appearance to points can be divided into the Wide head and pointed head. These tweezer can be engraved surface decorative pattern, personality and beautiful, support LOGO printing (screen printing, laser, steel seal), a variety of purposes, can be used daily, outdoor, gifts, promotional advertising gifts,.
Tweezer:
1. Name: Art Tweezer.
2. Material: plastic, stainless steel and so on.
3. Size: Available different size.
4. Color: Available different color..
5. Suitable for group: women.
6. Style: Stylish, Nickle free, Lead free, Customized style is available.
7. Feature: Safety materials with certification. CE, FDA, GSP, and BV
8. Packing: Each piece/set in opp bag/pvc bag or customized.
9. Design: ODM, OEM, Design Service Offered and Buyer Label Offered are welcomed.
10. Shipping Port: Ningbo or Shanghai.
11. Shipping Method: By Courier, Air cargo and Sea.
12. Sample time: 7-10 days.
13. Shipping time: 20-30 days after confirmation.
Tweezer
Eyelash Curler,Beauty Eyelash Curler,Stainless Steel Eyelash Curler,Tweezer
Ningbo Younker Fashion Accessory Industrial Corp. , https://www.younkerfa.com